Ratropolis DevDiary #20 – Ratropolis is now on the Steam as Early Access
Wassup! It's Cassel, the lead developer of Ratropolis.
It's been 1 year and 9 months since we launched project Ratropolis.
We are proud to announce that it is available as an early access.
Thank you again for interest and support!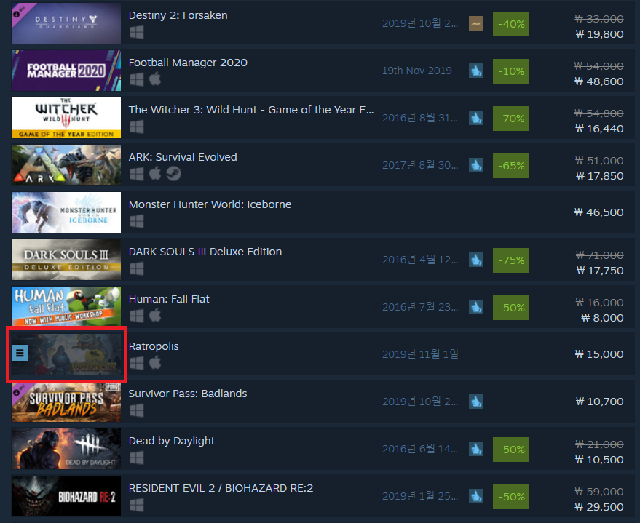 < Among the games on sale at Halloween, we're now ranked # 11 most popular >
I wish the game is ranked top 3 and stay there longer... But let's put aside the greed.
It's time to explain what's on this dev-diary.
Let me introduce you to the last steps in getting early access to Steam.
- Steam Code Delivery –
Games will need to be reviewed by Steam before which takes about 3-4 days.
It's a good idea to have your game inspected in advance because screening often rejects games.
Ratropolis was delayed because I uploaded the default language in Korean.
The examiner could not find settings and change language to English.
If you pass the screening, you can apply for the steam code and download it in the form of a text file in about 3 hours.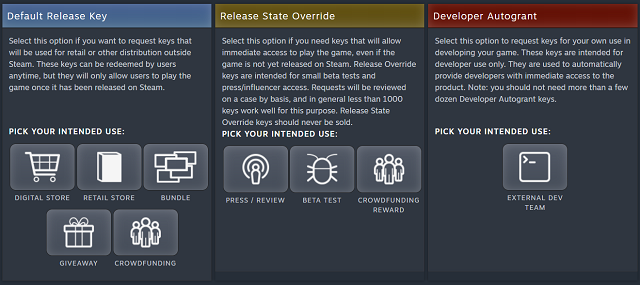 < You can create a steam code to suit your needs>
I applied for 600 Steam Codes and sent them to each e-mail of those who sponsored Ratropolis.
It took me a long time because I have never sent 600 emails at once.
You see, the code are separate and I couldn't really find a way to automate this.
We also provided code to those who left feedback during the demo version.
A total of 1,511 individuals thoughtfully left feedback on the game.
And 376 of them sent us play data to help balance the game and fix bugs.
So, we randomly handed 10 Steam code to those individuals.
Please check your e-mail if you have previously sent us feedback or play data.
Cu****@naver.com
Snoo****@naver.com
yunsj123****@naver.com
10years.shimhyeong****@gmail.com
- Achievements -
We can't miss achievement on Steam. They are inseparable.
So we made it and added to Ratropolis.
It motivates experienced players to continue playing the game,
and make various attempts to clear the game.
We've added a lot of crazy achievements.
Clear without Ranged Unit, or without using Leader ability, etc.
Also, many achievements are attainable as you progress through the game.
In addition, we have added one or two achievements with hidden conditions.
Adding a little bit at a time has resulted in few dozen achievements.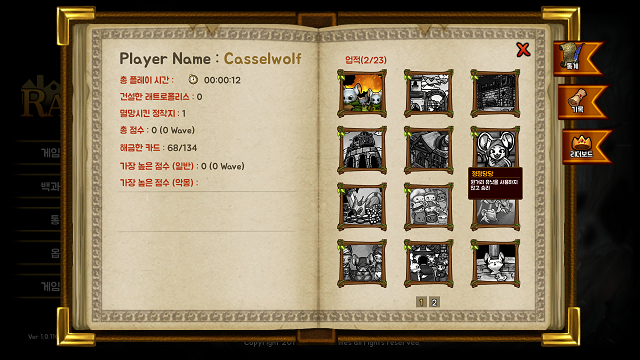 < You can also check your achievements in the Records tab inside the game.>
The achievement implementation was done with ease.
Steam provides the developer tutorial videos and documentations.
After setting the title and content of the achievement and uploading the image on the Steam Developers page,
Simply link the game and an achievement ID to create an achievement.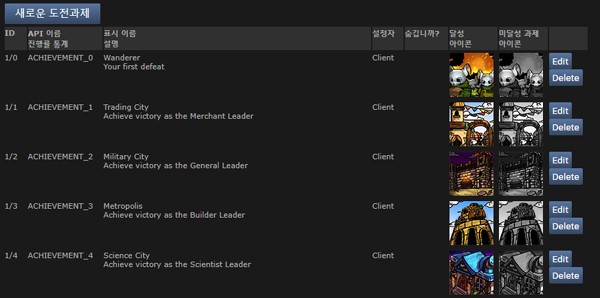 < It's a bit cumbersome to prepare a small 64x64px image in achievable / unachievable versions. >
This time, the Steam Library was patched and borders of achievements were shining..
I hope you have fun collecting my achievements.
- Leader board -
Achievement alone is disappointing, I added a leader board to the game.
The leader board lets you compete for scores between experienced players,
To enjoy Ratropolis until new content emerges.
We will initialize the board weekly, and make rank for each leaders.
So many users can compete for record.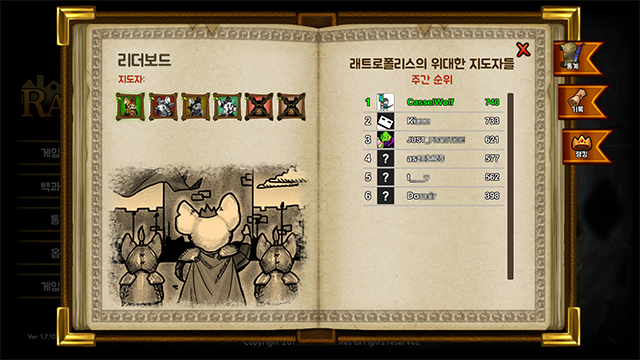 < Steam leader board asset helped us implement the feature. >
- Content Rating Review –
In order to sell games in Korea through Steam, you need to get a Game rating through reputable committee.
The Game Rating and Administration Committee is the South Korean video game content rating board. A governmental organization.
You don't need to know all these.
It's just complicated.
The paperwork costs money and and process is T-consuming.
When applying for a rating, enter a brief description of the game,
Sexuality, Violence, Fear, Inappropriate Language, Drugs, Crime, and Malignancy. Check all appropriately.
And it's quite cumbersome to submit a note about when such behaviors appears in the game video.
Review costed me about 800 dollars.
After paperwork, video, and game file is delivered, they notify me the screening result within 15 days.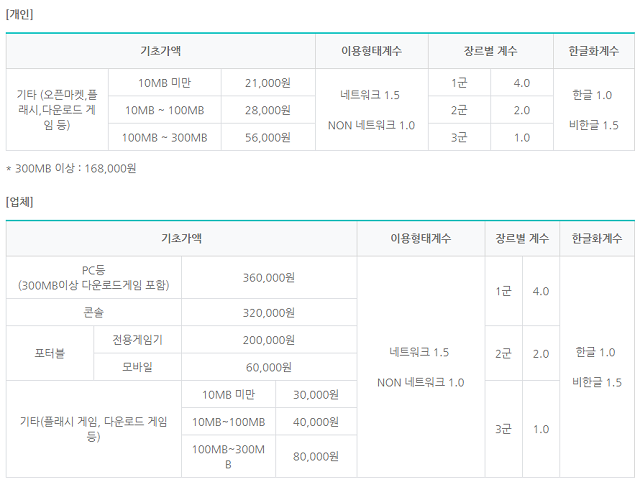 < The price of the review is divided by genre/MiB. Expensive in my opinion. >
- Launch marketing promotion –
If the game is finally released, but the reaction is not hot, won't you get depressed?
Once registered as a popular product, it will appear at the top of the Steam page,
so we have prepared the following steps.
1. Subscriber Email Notification
Since January this year, we have been collecting emails from people interested in Ratropolis
through demo version surveys and homepages.
We have notified 1136 of them the release schedule in advance.
2. Tumblbug, Steam Page Announcements
We've also announced the release schedule for anyone
who have sponsored Ratropolis through Tumblbug and who wish-listed Ratropolis in Steam.
The Steam notifications page is well organized.
It is subdivided so that you can post a Notice that suits your need,
and you can set it to display the language for each country.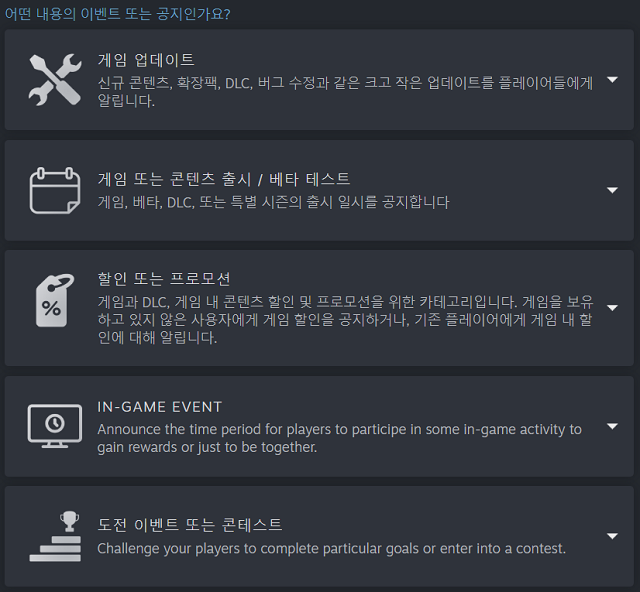 < Yup they are for me to use! >
3. Press Release distribution
Press releases have been distributed in domestic and overseas game webzines.
In case of overseas media, we searched many medias, but there were not many of them to distribute press releases.
I personally emailed the editors, but there are no replies or results.
Maybe overseas medias deals with consoles and AAA games.
If you know a web-magazine that can promote Ratropolis, please share it in the comments.
In addition, I distributed using Twitter, Facebook, acquaintances, etc. I hope results are good.
I'm going to get busier in the future, so from the 21st development journal,
I will try to write it every month.
I think next journal will be about new game content.
Until next time! bye~
Homepage: https://www.CasselGames.com/
Steam Store: https://store.steampowered.com/app/1108370/Ratropolis/
Facebook: https://www.facebook.com/CasselGames/
Twitter: https://twitter.com/CasselGames