Ratropolis DevDiary #19 – Review on the GameStart Asia 2019 in SG
Wassup! It's Cassel, the lead developer of Ratropolis.
I would like to include a review of the Ratropolis Exhibit at GameStar Asia 2019 hosted in Singapore.
Thanks to Busan Indie Connect Festival Organizing Committee, they provided my booth, flight, and a hotel .
It was a good chance to show Ratropolis to global audience, starting with GameStart!
- Ordering Leaflets –
As it was my first overseas exhibition, I made a game leaflet in English.
Reasons being, I felt less confident explaining the game system in English.
Also, visitors waiting on queue may feel bored just watching others play.
I have read that majority of Singaporean speaks Mandarin, and hoped to create a Chinese version.
However, we ran out of time after finishing the English version. Only few days left to outsource Mandarin translation.
So, I left the airport with only English Leaflets.
I have decided to create it by self, but had a little clue on how to make it.
So, I researched for references on the game leaflet. And the examples I found were horrible.
Being a game developer means mastering creativity I suppose.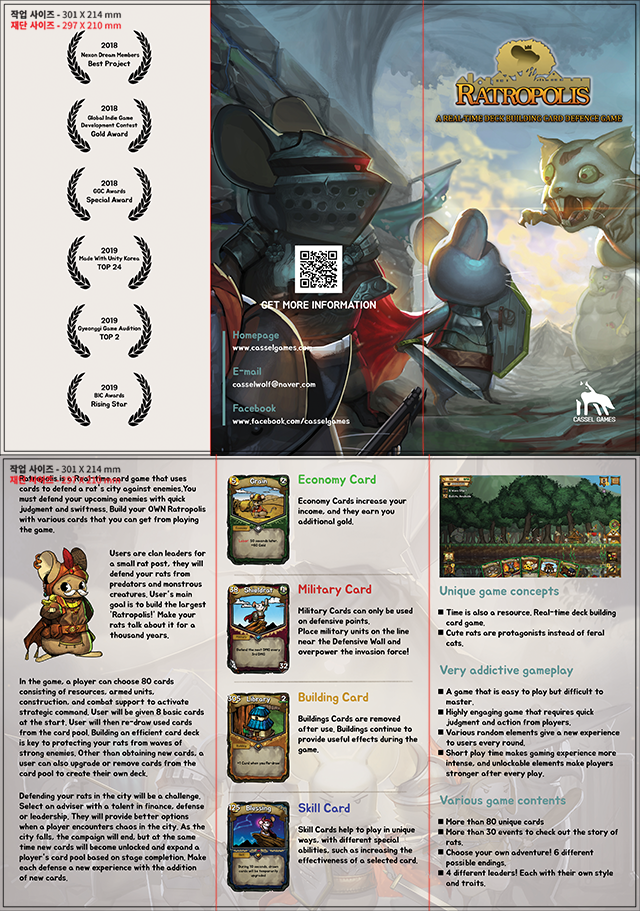 < The Leaflet.>
To include as many sentences as I can, I followed basic Leaflet layout, 3 layers.
When I made it, I didn't notice there are not many pictures on the leaflet.
Too many letters and only one game-play screenshot may have overwhelmed visitors.
I really missed the important thing, the STEAM logo.
Gotta blame me for not double checking details. I should have placed the STEAM logo in Awards page.
- Booth Installation –
A day before exhibition, I visited 'Suntec' mall located in the center of Singapore.
Inside the mall, there was a cleared hall and group of people installing booth.
It only took me 5 minutes to look around the exhibition site.
I saw performance stage, game competition to be held, and venues for board games.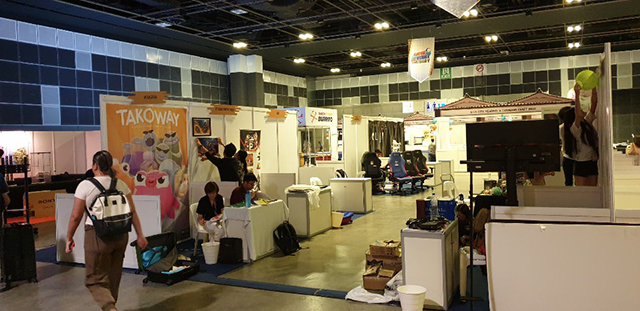 < Developers in Singapore. >
30 seconds from the entrance there was a joint pavilion of BIC and other international exhibitors,
We were provided with a 2x2m sized booth, a PC (monitor, keyboard, mouse, headset), a small desk and two chairs.
The small desk provided by the organizer was too small, so I tried to borrow an extra long desk.
The cost was ridiculously high that I was forced to display with only the items I received.
Nevertheless, the wall-paper of the booth and the desk made fine appearance thanks to the BIC.
I already had one nice wall-paper, but I ordered it with a different picture because they offered me money to order one.
Quality was much better than the wall paper we had previously, and picture was very good.
Yay me very satisfied.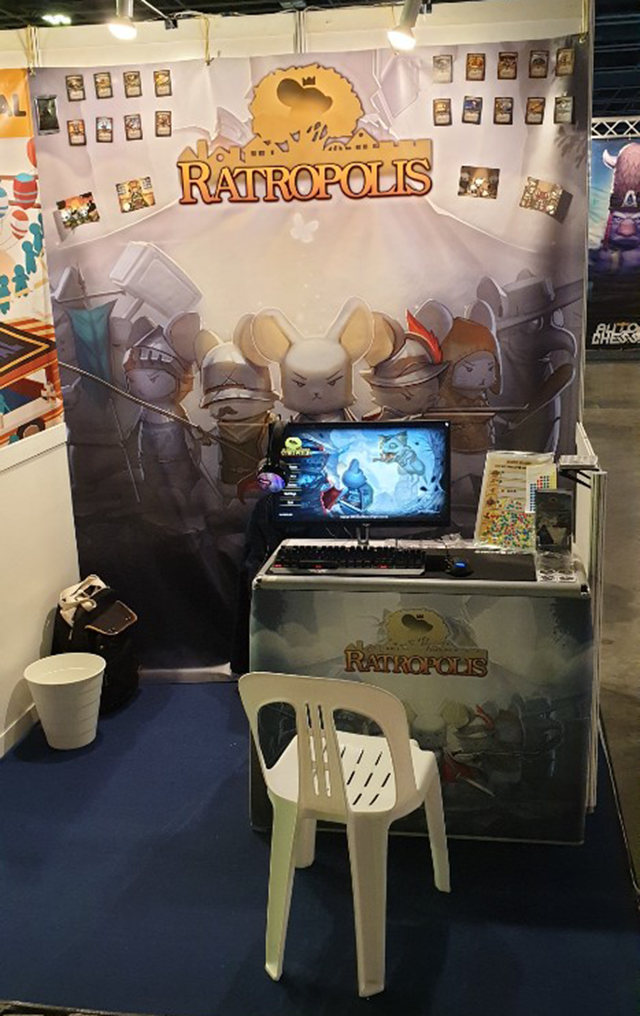 < Various props displayed in Ratropolis booth >
The goods such as stickers and postcards were difficult to display, because of the small desk.
After I had given a lot of thoughts, I decided to focus on the front image as much as possible.
If a journalist visited and took a picture, I don't want to divert their attention with props on the ground, etc.
After finishing the installation, I had some time left. I took a look at how the other booths were decorated,
One of the distant corporate booths was exceptionally prominent, so I took a few photos for future reference.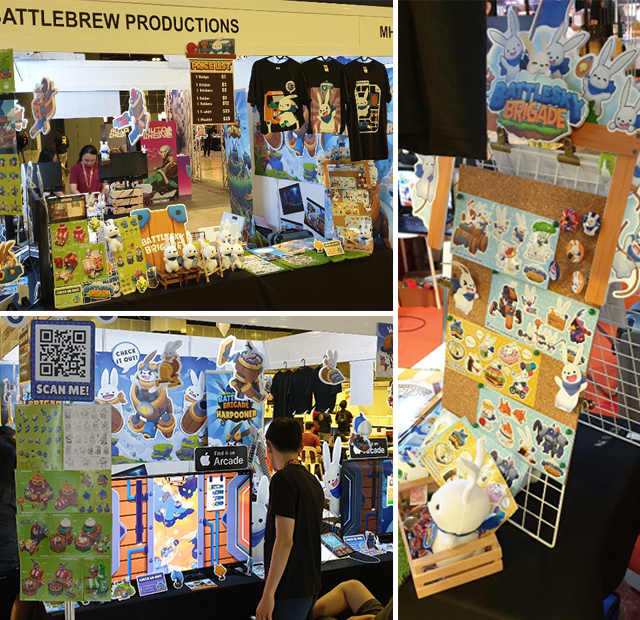 < One day I will fill my career with productions, and fill my booth with props >
- Opening Day -
Arriving at the exhibition the next morning, people were standing in a really long line.
When I tried to enter with the exhibitor's nameplate, the security guard inspected my belongings and let me in.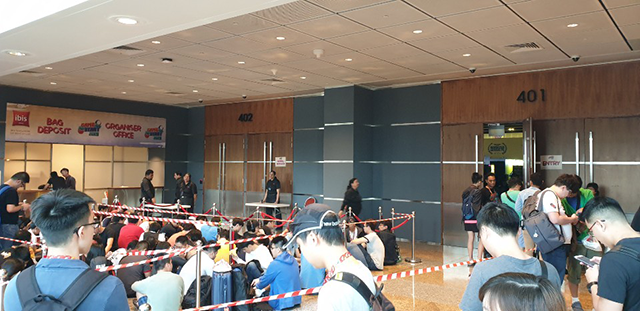 < Polite and orderly visitors sitting on a queue. >
I checked the booth once more, and by 10 o'clock the guests started to enter.
So many visitors came to the exhibition, but it didn't seem that many came to play indie games.
Most of them seemed to have a purpose such as cosplay, board game, participation in game, purchase of goods, etc.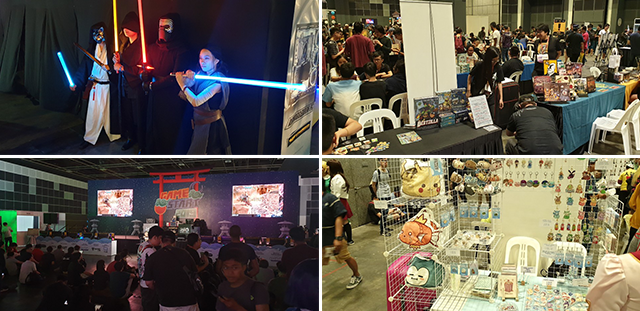 < There were so many things to see and do besides indie games. >
About an hour after the opening, the guests came slowly.
Once one sat down and started playing the game, people slowly gathered to watch.
We distributed leaflets for those who watched Ratropolis, and from then on
we started promoting the game in earnest.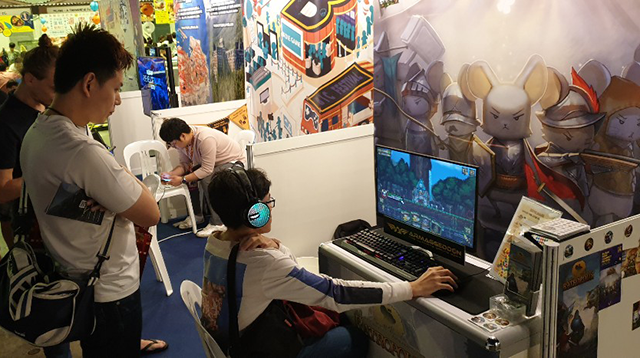 < Crowd gathers after a player starts the game >
I was very glad that guests liked Ratropolis.
Those who had a party played the game while betting, and it looked really fun.
Some people raised their thumbs while playing game,
Some people said that it's the most fun game.
They commented Ratropolis title on the Gamestart recommendations.
On the second day of the exhibition, it was quieter than the previous day.
That's why other indie developers emptied their booth for a while and came to my booth.
After talking with other developers with hand gestures, I quickly became friends.
Later, they brought other guests to introduce Ratropolis.
They brought some snacks and sweets and shared it with me.
Thank you. Tomas, Jovi, Hazzry and Singapore Game School Friends~!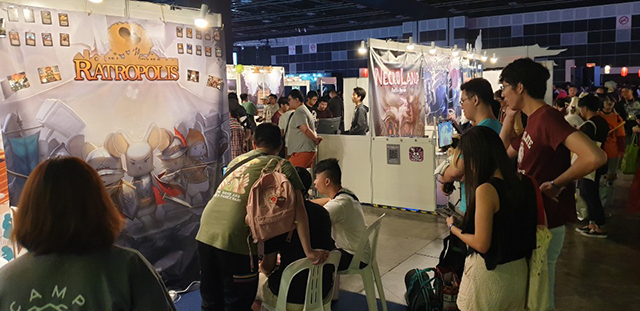 < I received more interest on the second day, my booth was occupied with crowd! >
By 8 o'clock, all the visitors went out to enter the prize draw,
I returned to the hotel early with my booth cleared.
The weather was hot and I was standing all day, my feet hurt so much
so I wanted to lie in bed.
When I arrived at the room, I checked the results for two days, but I didn't see any short-term results yet.
While distributing 150 leaflets, visitors to the English homepage were regrettable
because they were not much different from previous weekdays.
I expected business matching, booth visits by famous YouTubers, media interviews, etc.
Well, those opportunities doesn't come by everyday.
- Takeaways –
What I felt and learned personally in this exhibition.
Even though it's really natural and basic, why didn't I know ...
1. The booth should be decorated large and full.
When the game is not well known, decorate to the booth to catch the attention.
Multiple monitors, speakers, a large desk and many chairs, and various props has to be prepared.
Most of the guests have a companion, and there must be enough chairs and space for the party.
2. You need a game trailer or play video that catches your eye.
With a single demonstration PC, it's hard for passing by guests to know what game it is.
I used to turn on the play video when there are no guests and switch to the game screen when occupied.
If there's a video playing on the demonstration PC, the guests didn't know it was playable.
3. If it's not a mobile game, you'll need to prepare your speakers.
I rented a PC and got a headset.
When a guest wears a headset, they can't communicate with the developer, so I can't explain to the customer.
There are many people who want to talk with the party and enjoy it.
So if Speakers are not ready, you have to buy them on site.
4. Buy peoples attention .
As exhibition was an opportunity hard to get, I couldn't bare to see no guests playing at the booth.
There was a fear of speaking English, but if anyone lingered near my booth for five seconds, I approached and talked unconditionally.
"Do you wanna try? It's fun game!"
Most of the guests were seated and enjoyed the game.
It's difficult for the first time, but you get used to it after two or three times.
On the first morning of the exhibition, there was no guest, so I wandered around and learned to say that at another booth.
5. Wander around another booth.
Indie game developers are game lovers above anyone else, and are also the best guests.
The developers of the booth I visited often visited my booth and played games.
Because they work in the same industry, they may leave in-depth feedback on game development.
If you can afford it, it's good to walk around the booth and network with others.
6, A popular game in Singapore is the fighting / competition game.
A two-day action game competition that fought 1vs1 like Tekken or Street Fighter was very popular.
There was a time when I heard cheers on display, all of which were from fighting games.
If you are developing a fighting or competitive game, you will be able to do well in Singapore.
This is a review of Gamestart Asia 2019 in Singapore.
A brief development status is that the current Steam integration and Mac OS support are almost finished.
Minor changes have been made to the game, including the addition of new units and the ability change to the existing cards.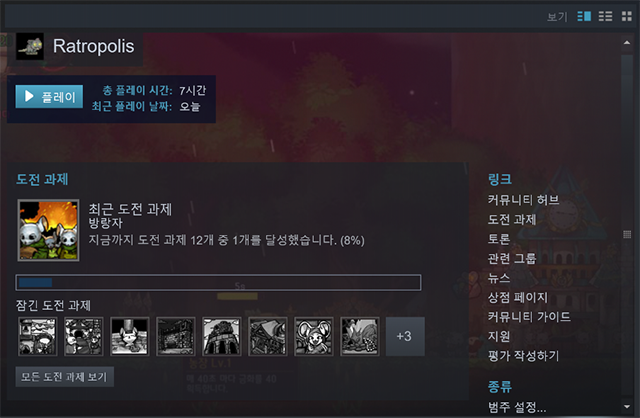 < Achievements added to Steam >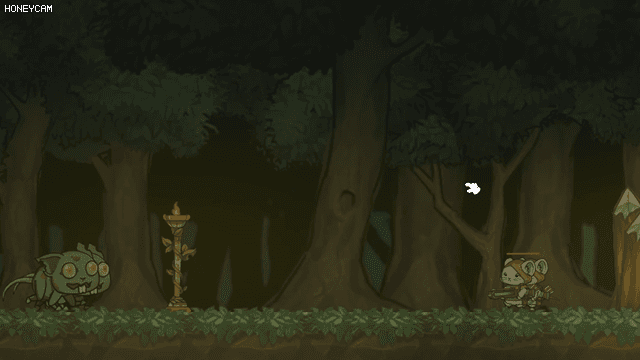 < Crossbow soldiers firing penetrating projectile to enemies >
Now the release date is getting closer everyday. Really, my heart is trembling already.
I will write the next development log with a development related issue.
Homepage: https://www.CasselGames.com/
Demo Download: https://casselwolf.itch.io/ratropolis-demo
Stean(Wishlist): https://store.steampowered.com/app/1108370/Ratropolis/
Facebook: https://www.facebook.com/CasselGames/
Twitter: https://twitter.com/CasselGames